Primul sezon al serialului Silo s-a încheiat, iar acesta a fost o surpriză foarte plăcută pentru fanii science-fiction-ului. Apple TV+ l-a angajat pe veteranul Justified, Graham Yost, pentru a adapta romanele lui Hugh Howey, Wool, și această alegere s-a dovedit a fi un succes, având în vedere că serialul a resonat cu telespectatorii. În lumea distopică a acestui serial, rămășițele umanității trăiesc într-un siloz subteran cu 144 de etaje. Nimeni nu are voie să iasă la suprafață, iar supraviețuitorii sunt forțați să trăiască sub reguli draconice în numele menținerii "siguranței" pentru toți. Atunci când inginerul Juliette Nichols (Rebecca Ferguson) începe să conteste status quo-ul, apar niște revelații surprinzătoare.
Silo a fost deja reînnoit pentru un al doilea sezon de către Apple TV+, așadar povestea va continua. Singura întrebare este când. Chiar dacă greva scenariștilor ar lua sfârșit în acestă lună, cel puțin doi ani vor trece până la lansarea sezonului 2 al Silo. Ce ar trebui să urmărească fanii hard sci-fi în acest interval? Întâmplător, există cinci seriale TV pe care dorim să le recomandăm oricui a apreciat Silo de pe Apple TV+. Vizionarea acestor seriale ar trebui să ajute la trecerea timpului între sezoane.
Foundation (2021-Present)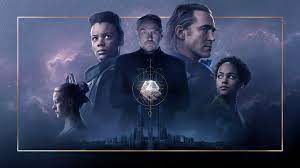 Apple TV+ nu are monopol asupra dramelor de distopie științifico-fantastice în stilul sharp, dar are mai mult de una. Foundation se inspiră din romanele clasice de science fiction ale lui Isaac Asimov și adaugă mai multă viață în desfășurarea acțiunii. Într-un univers condus de Imperiul Galactic, matematicianul Hari Seldon (Jared Harris) a găsit o modalitate de a prezice cu precizie viitorul. Și ceea ce el vede este că prăbușirea Imperiului va duce la colapsul galaxiei într-o nouă eră întunecată. Nu se poate opri asta, dar metodele lui Seldon ar putea reduce semnificativ acea eră întunecată.
Lee Pace joacă în rolul mai multor clone ale lui Cleon I, Împăratul universului. Cu toate acestea, un bun număr de reflectoare cad asupra protejatei lui Seldon, Gaal Dornick (Lou Llobell), care trebuie să păstreze în viață viziunea lui Seldon în condiții extrem de periculoase. Sezonul 2 al seriei Foundation sosește pe 14 iulie, așa că aveți două săptămâni să vă puneți la curent cu sezonul 1 înainte.
The Expanse (2015-2021)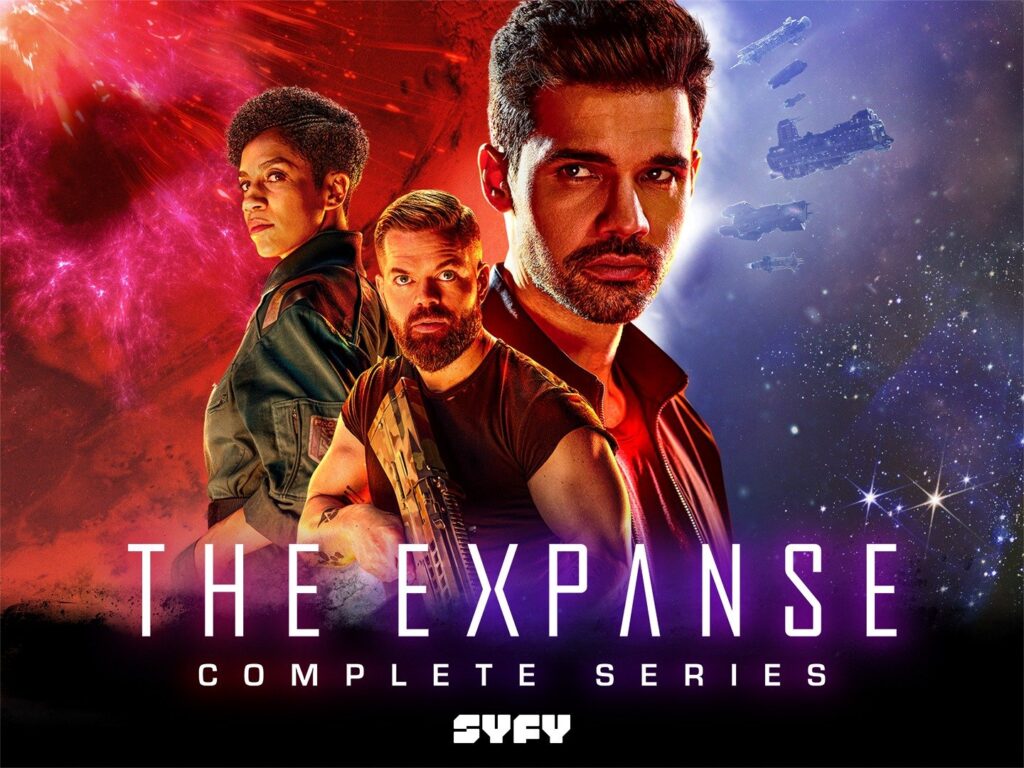 The Expanse este o capodoperă modernă de știință-ficțiune care nu se compară cu nimic altceva de pe TV sau platformele de streaming. Fondatorul Amazon, Jeff Bezos, a fost un fan înfocat și, după ce SYFY a anulat seria, a preluat-o și a produs încă trei sezoane pe Prime Video. Acțiunea se desfășoară într-un viitor în care sistemul solar a fost colonizat, dar inegalitatea este mai mare ca niciodată. Pământul și Marte se află într-un război rece unul cu celălalt, în timp ce cei care trăiesc în centura de asteroizi (belterii) sunt justificat mâniați de exploatarea lor de către ambele părți.
După ce au supraviețuit distrugerii navei lor, James Holden (Steven Strait), Naomi Nagata (Dominique Tipper), Amos Burton (Wes Chatham) și Alex Kamal (Cas Anvar) se găsesc implicați în cea mai mare conspirație din istoria omenirii. Află că nu doar extratereștrii există, dar tehnologia lor biologică poate însemna pieirea umanității.
Snowpiercer (2020-2022)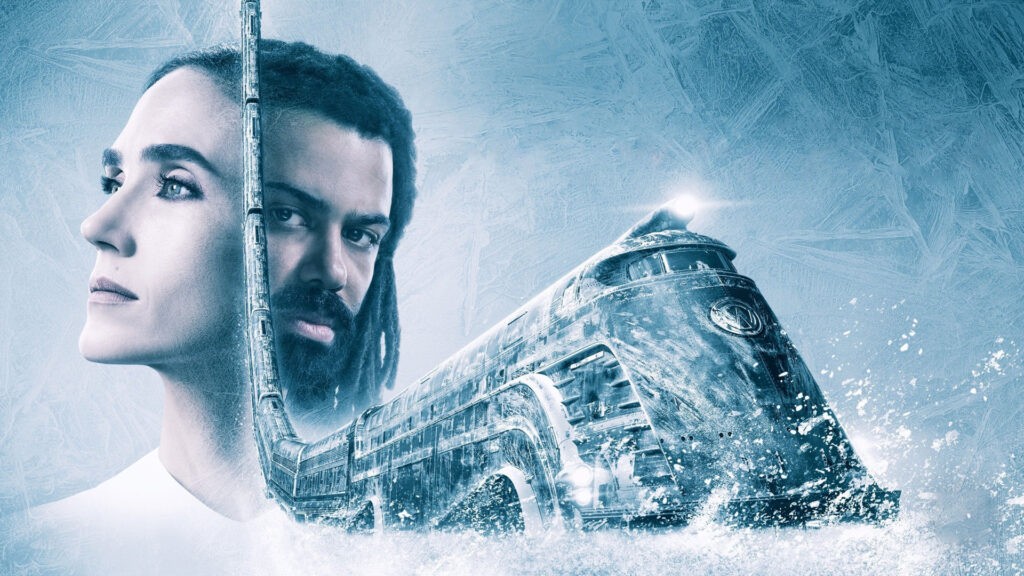 Fanii lui Silo ar trebui să recunoască imediat premisa din Snowpiercer. Întrerupeți-ne dacă ați mai auzit asta, dar după o catastrofă ecologică, resturile umanității sunt forțate să trăiască într-un nou mediu închis și inconfortabil. Acest lucru poate fi spus cu adevărat despre ambele seriale, dar Snowpiercer plasează ultimele rămășițe ale umanității într-un tren care călătorește neîncetat în jurul globului. Și războiul de clase înseamnă că cei bogați s-au așezat din nou în vârful lanțului trofic.
Daveed Diggs din Hamilton interpretează rolul lui Andre Layton, detectivul trenului, care folosește autoritatea sa pentru a construi încet o rebeliune printre clasa de jos pentru a-i elibera de opresiune. Acest lucru aduce în conflict pe Layton cu Melanie Cavill (Jennifer Connelly din Hulk), femeia care în mod literal menține trenul în mișcare. Dacă Layton și Cavill nu pot găsi un teren comun, ultimii supraviețuitori ai umanității vor muri.
The Peripheral (2022-Present)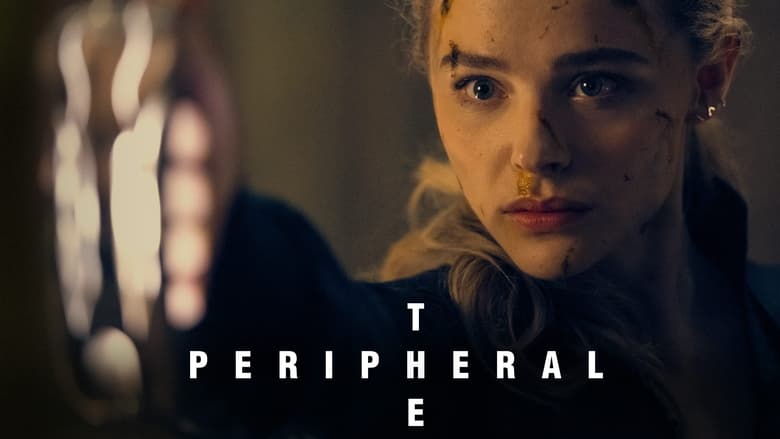 Creatorii serialului Westworld, Jonathan Nolan și Lisa Joy, au adaptat romanul "The Peripheral" al lui William Gibson pentru Prime Video, iar așa cum v-ați putea imagina, acesta prezintă o perspectivă sumbră asupra umanității. Într-un viitor apropiat, Flynne Fisher (Chloë Grace Moretz) este o tânără disperată a cărei singură evadare din realitate este jocurile video. Atunci când abilitățile de gaming ale lui Flynne atrag atenția unei părți necunoscute, ea primește un nou dispozitiv de testat și un nou joc de jucat.
Cu toate acestea, ultimul joc al lui Flynne nu este deloc un joc. Este o legătură către un viitor chiar mai îndepărtat. Și doar pentru că Flynne trăiește în trecut nu înseamnă că poate scăpa ușor de pericolul pe care l-a descoperit.
Altered Carbon (2018-2020)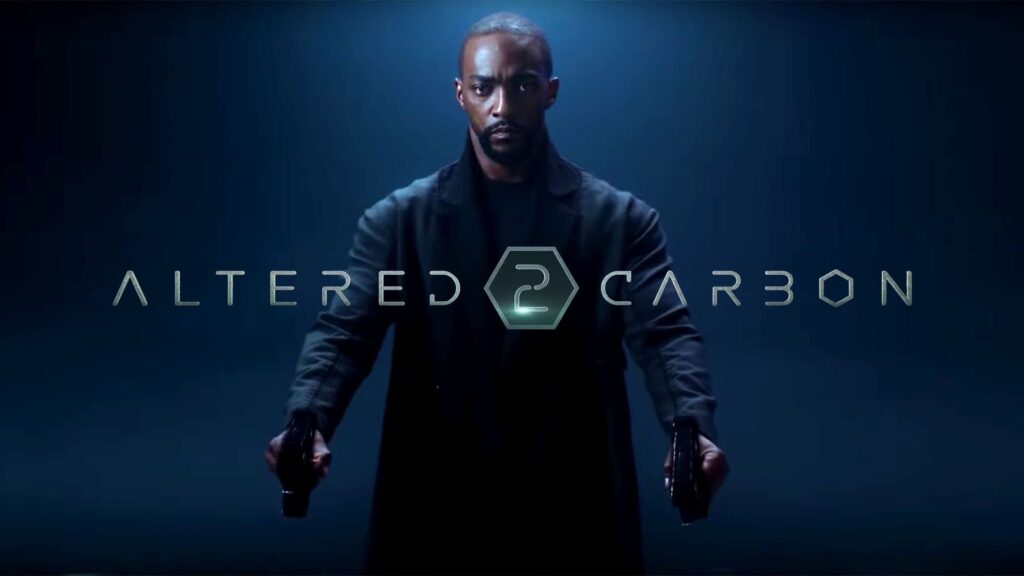 Ce părere ai despre o distopie științifico-fantastică ca aceasta? În lumea din Altered Carbon, romanul lui Richard K. Morgan, s-a atins nemurirea, dar într-adevăr numai pentru cei bogați. În timp ce oricine își poate salva amintirile, cei înstăriți își permit să aleagă dintre trupurile noi în care să se reîncarneze. Ca membru al Envoys, Takeshi "Tak" Kovacs (interpretat de Will Yun Lee) s-a luptat împotriva acestui sistem, doar pentru a fi ucis și reînviat într-un nou corp (interpretat de Joel Kinnaman) la 250 de ani mai târziu, pentru a rezolva niște treburi murdare ale unui băiat bogat.
Această serie pare și se simte ca și cum ar aparține universului Blade Runner și are unele dintre cele mai uimitoare efecte vizuale științifico-fantastice din această listă. Dar motivul pentru care iubim Altered Carbon este pentru că Kovacs are propriul său scop în viitor. Vrea să-și găsească iubirea pierdută, Quellcrist "Quell" Falconer (interpretată de Renée Elise Goldsberry), chiar dacă va dura o veșnicie pentru a reuși.